Wedding invitations and graphics suite for the nuptials of Jeff Larsen and Joe Bolduc. 
Gay weddings are still a relative novelty, and most wedding invitation designs tend toward feminine bridal motifs. Being a gay male couple, the clients stressed that the wedding invitations had to be masculine and striking, yet still elegant.
I treated the project much the way I would brand the corporate identity for a business, starting with a J/J logo that reflected the couple's duality of the traditional and the modern. The wedding planner conjured a green motif for the event, to be set at a location that was known for its glass sculptures. To mimic the theme and setting, the invitations were printed on clear acrylic sheets with loose backing sheets that featured collages of the logo, and were packaged in hand-covered pewter boxes trimmed with matching pewter ribbons and envelopes. Sticker seals and reply cards continued the J/J wallpaper motif.
In addition, I designed a wedding guide website in collaboration with manhattanusersguide.com, which provided out-of-town guests a curated guide of New York City, with suggestions for what to see and do while in New York  for the wedding.
At the wedding dinner, escort cards and menus continued the 'branding', printed cleanly in green on metallic pewter card stock, while table numbers featured the logo wallpaper motif.
Designed in partnership with Kate's Paperie and Manhattan User's Guide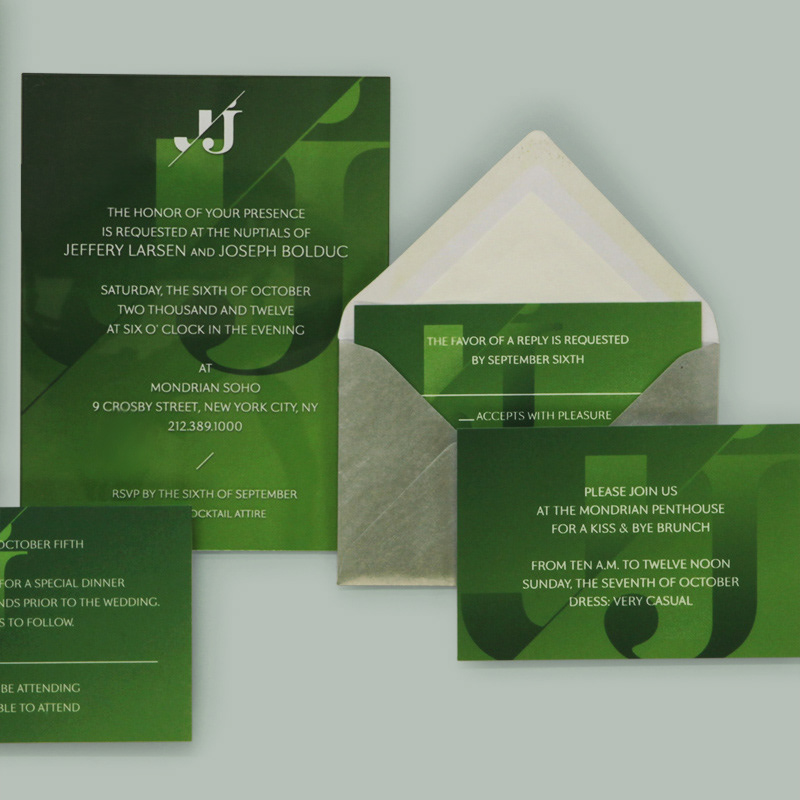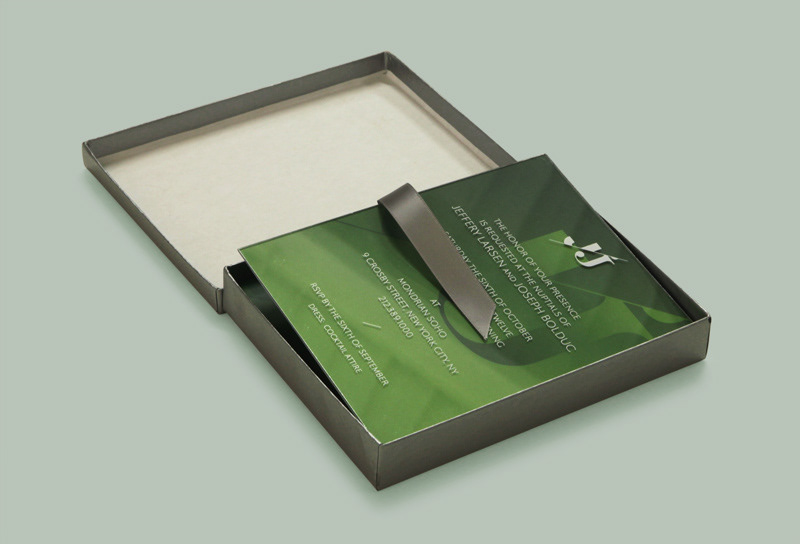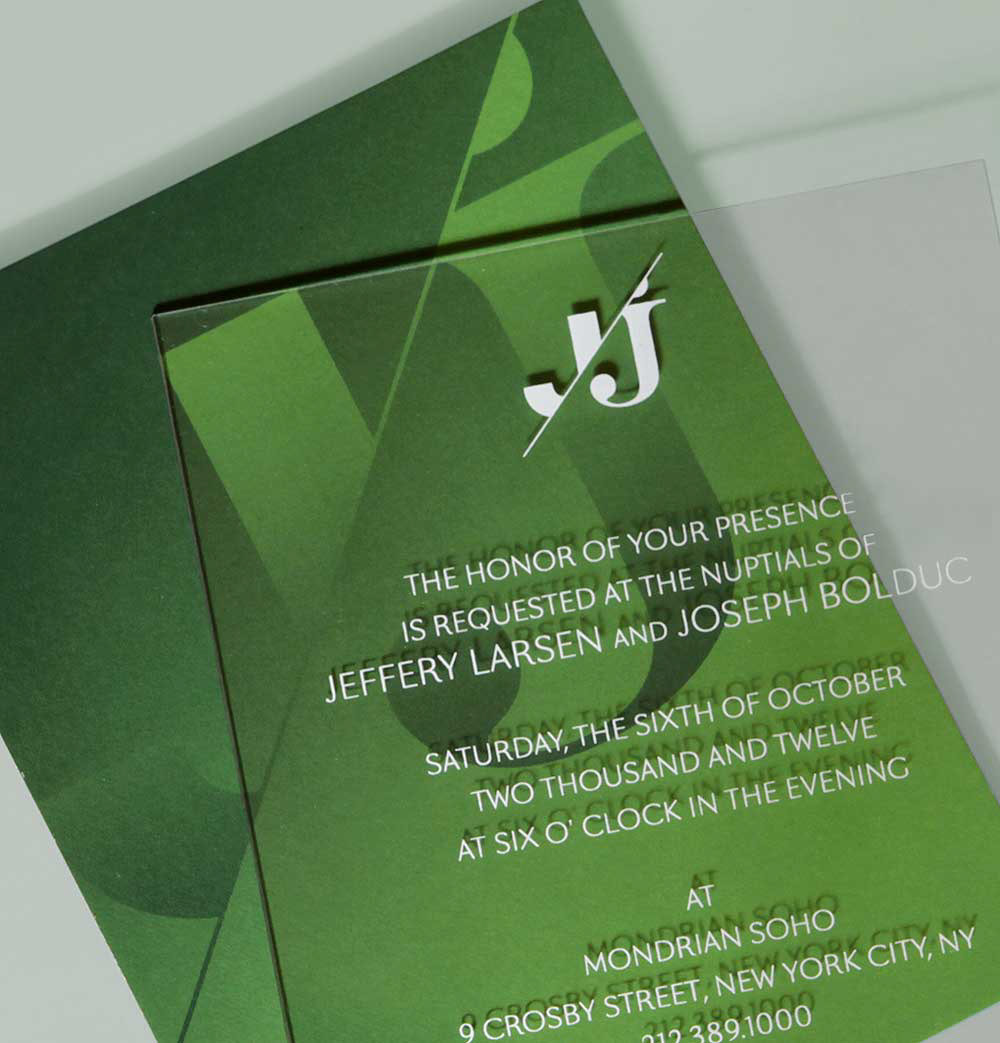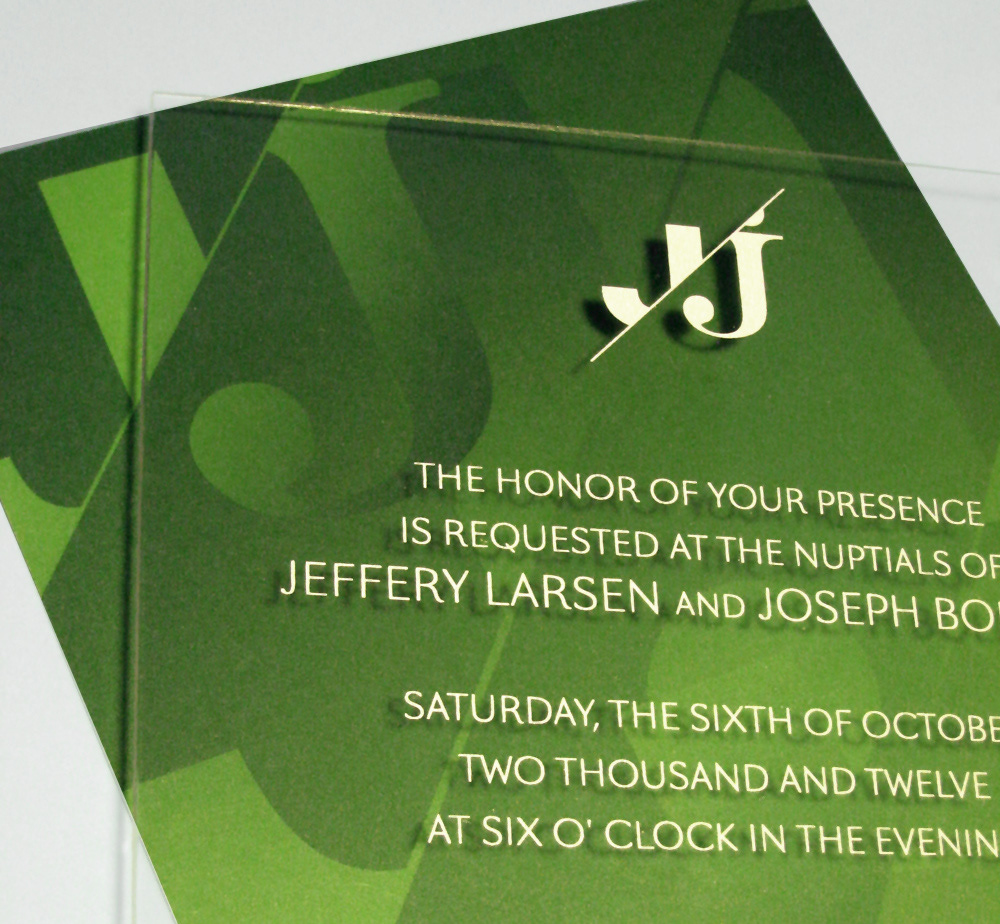 A curated guide to New York was provided for out-of-town guests via a mini-site that could be easily accessed by mobile phones and tablets, and was sent in advance of the wedding to allow guests to plan their activities ahead of time. It helped create a complete New York experience as an intrinsic part of Jeff and Joe's wedding.