Fashion In Progress: Menswear Behind The Scenes
An illustrated magazine editorial-style series depicting actual behind-the-scenes vignettes, looks and situations taken during preparations for and presentations of various fashion brands. Thaddeus O'Neil is the latest in the ongoing series that includes Robert Geller and Siki Im.
Digital 'watercolor' illustrations rendered in Photoshop.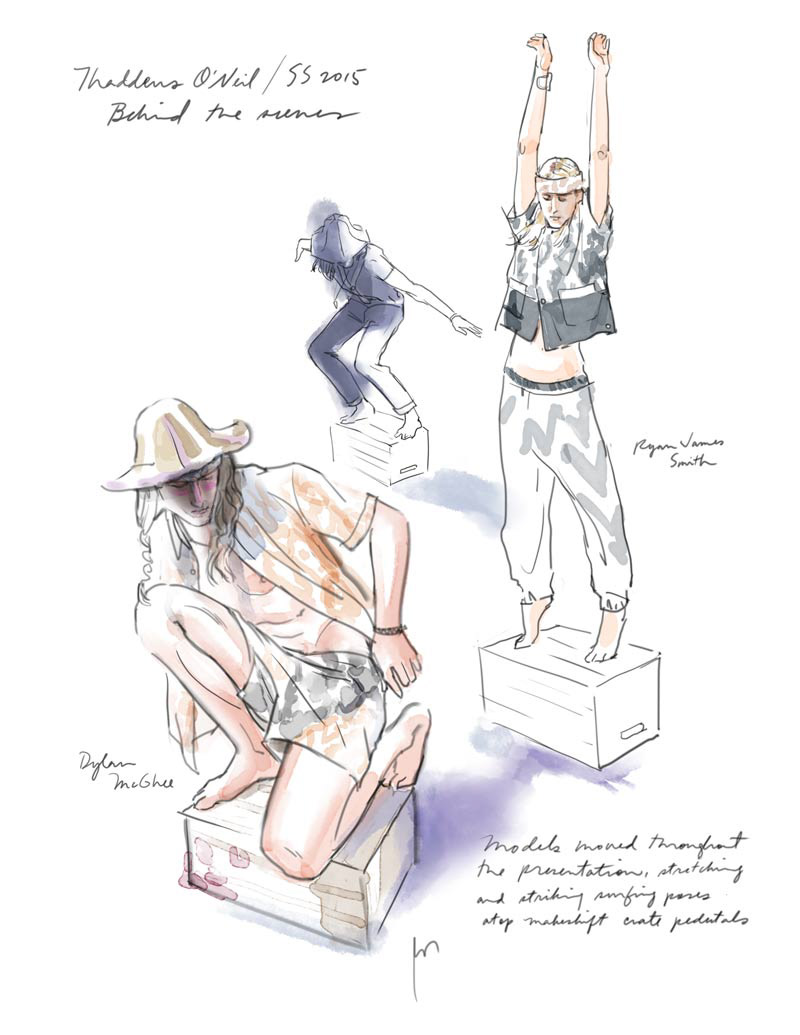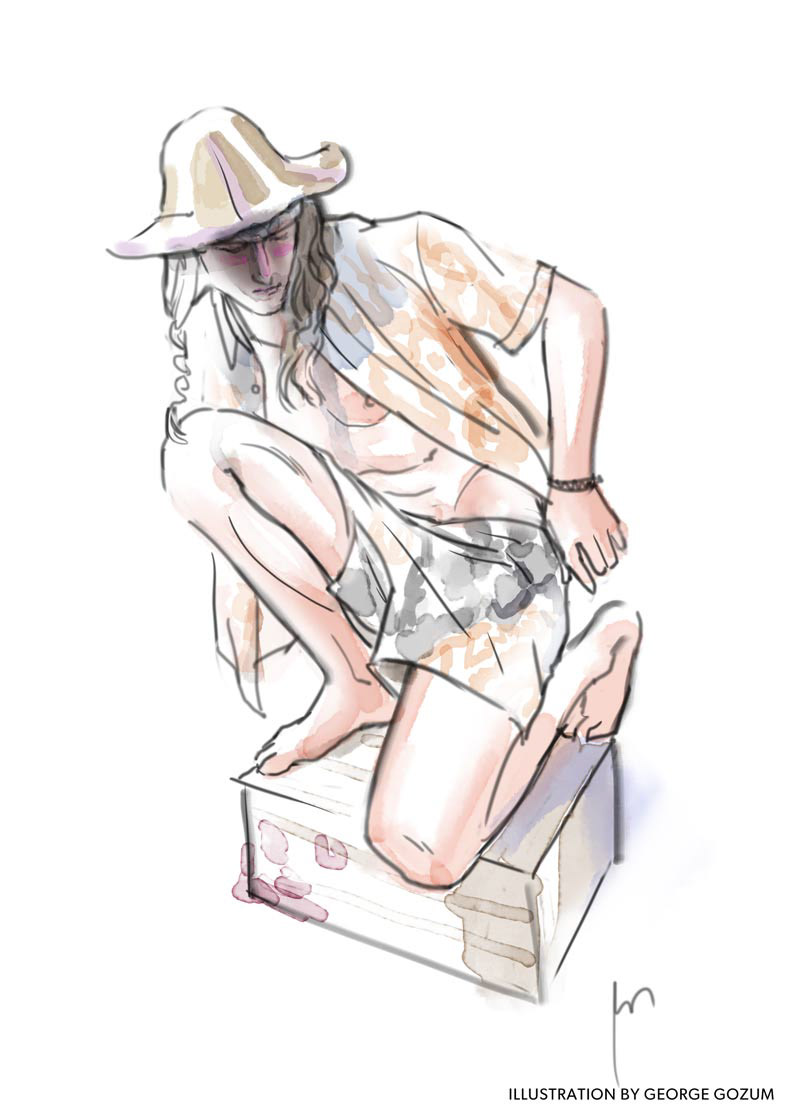 all images copyright © George Gozum 2014